A conference facility that spares no effort in providing a luxurious space and pleasant environment.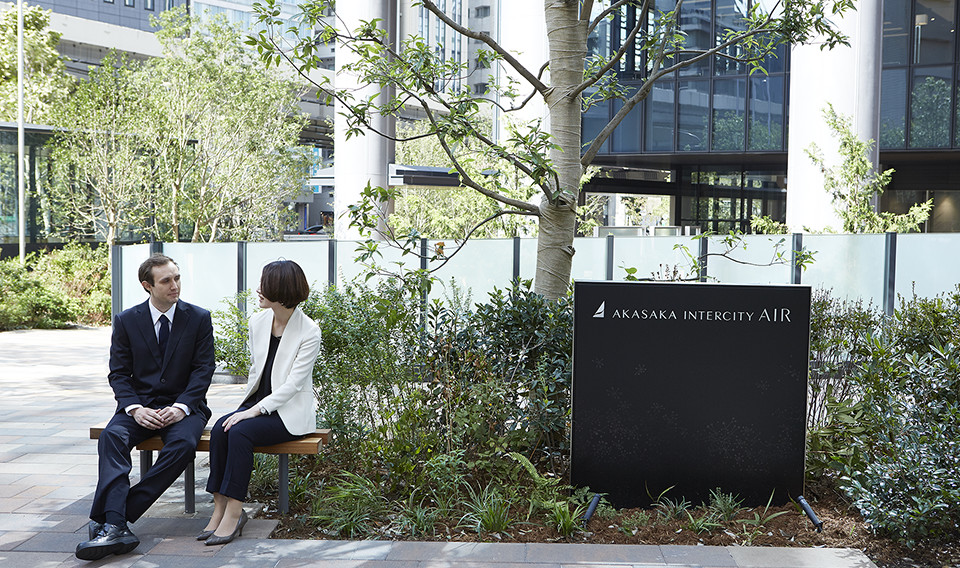 We are in "Akasaka Intercity AIR", a multipurpose complex, directly connected to Tameike-sanno Station, which offers abundant greenery dramatically sited on the premises and is built to safely withstand even massive earthquakes. The Akasaka Intercity Conference Center is located on the third and fourth floors. In addition to twelve conference rooms that are user friendly to the last detail, there is a spacious entrance, a comfortable lounge looking out over greenery and KIOSK stands that stimulate communication. Our experienced coordinators facilitate a variety of meetings and events.
FEATURE
Shared use of audio and visual materials throughout the facility.

You can use a tablet to operate the video and lighting, as well as mic volume. You can also share video and audio with every conference space making possible a wide range of uses, such as renting an entire floor or the entire facility.

Original desks and chairs.

We have prepared an environment that helps participants concentrate even during long conferences and events, such as providing chairs with wide seats and casters and originally designed two-person desks that are 50cm deep and 150cm wide.

KIOSK stands service.

In our conference rooms overlooking greenery we have provided permanent KIOSK stands where participants can enjoy snacks and beverages during conference breaks.
Conference facilities that expand business potential in a variety of ways.
3F
This floor features three conference rooms for 100, 50 and 25 people, respectively, as well as the Boardroom. The Boardroom is an executive conference room with luxurious facilities. You can directly access it from the carriage porch, passing through a security gate to the corridor. Also, experienced coordinators are permanently stationed in the conference office to respond to various client needs.
4F
This floor features both large and small conference rooms, as well as "the Amphitheater", a hall with stadium seating. The centerpiece, however, is "the AIR", the main hall with a capacity of 300 that can be partitioned. With a spacious lounge, a dedicated reception area, and multiple waiting rooms, the design is ideal for holding meetings and events all on one floor. The 4th floor can be used for various purposes, including international conferences, receptions and product launches.
Conference Facilities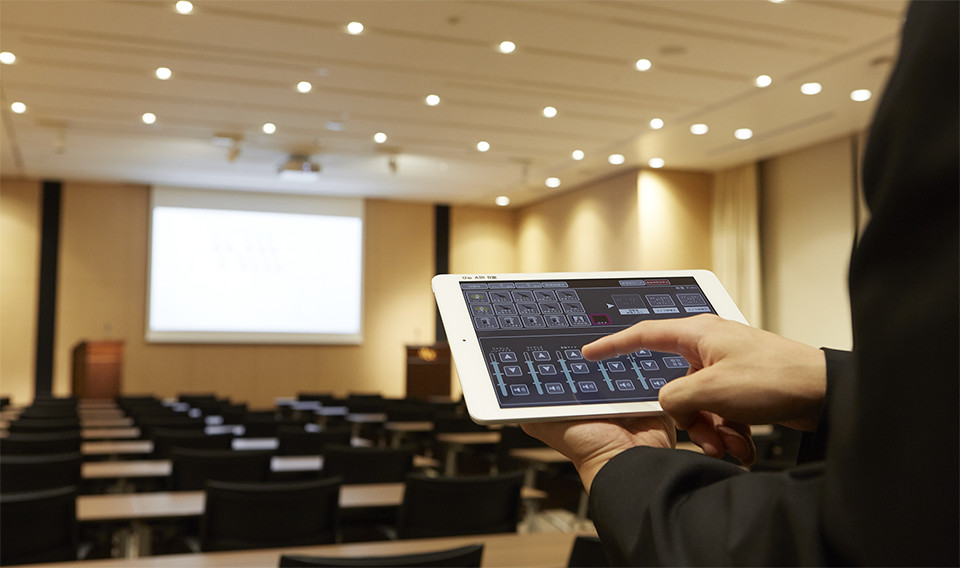 An efficient layout and equipment for a variety of conferences and events.
By efficiently laying out conference rooms and lounges as well by enabling the sharing of audio and video materials throughout the facility, we have made it possible to flexibly use our entire facility for a variety of conferences and events. You can select state-of-the-art equipment for every conference room such as originally designed desks that are 50cm deep. We offer both roomy personal space and adequate seating capacity.
Conference Services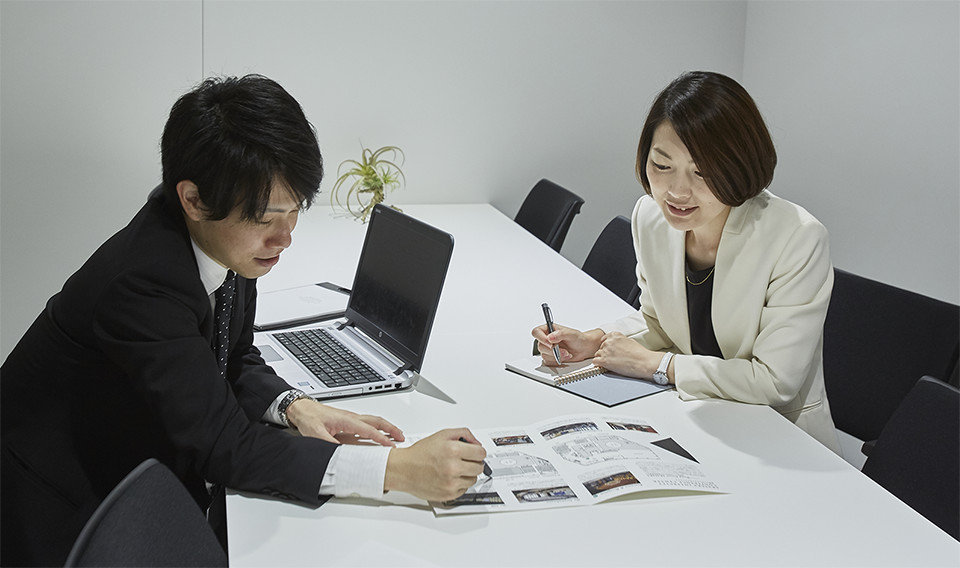 We provide a range of services, such as food and drink and coping service, as well as accommodation arrangements.
We provide one-stop support for a range of client needs. Of course we offer operational support on the day of a conference or event, but also advice on catering service and arrangements for banquets and accommodation at nearby hotels. We also offer a copy corner that can provide additional materials for meetings and conferences. We can also receive your baggage before the meeting or event.